Don't forget to sign up for CrossFit day at the Oakland A's! The game is Sunday 9/7.  Tickets are $25 and include a t-shirt.  We will be sitting together and so far we have 30 people going!  Get your name on the list and reserve your tickets. Friends and family are welcome! To reserve your tickets email Matt or let us know in the box!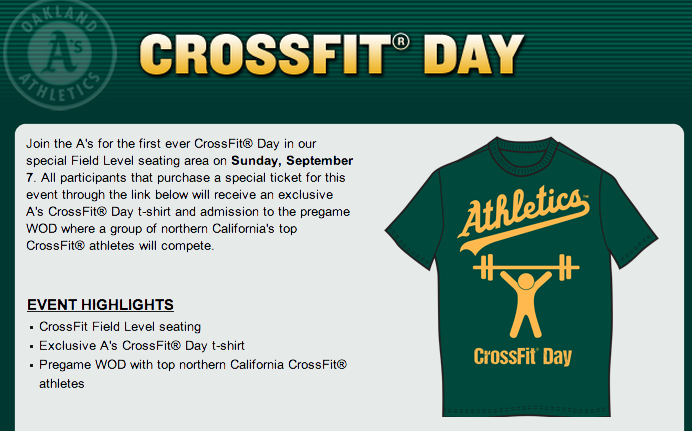 Strength
Deadlift
8-5-5-5-5-5-5
6 Sets of 5 deadlift increasing across the sets. As usual the first few sets should be extremely light.  Remember to practice setting your back as you address the bar and lifting with only your legs.  Maintain your posture as you increase the weight and work up to a moderate load.
WOD
5 Rounds for Time
15 Box Jumps 24/20″
9 Toes-To-Bar
Workout notes: Scale this workout first by box height and start by practicing jumping up, resting at the top then stepping down and starting your next jump so you can set steady pace.  You can also perform step ups as a scaling option as well.  Scale toes-to-bar to knees tucks or sit-ups!