[creativ_alertbox icon="" colour="theme" custom_colour=""]The New Year is always a time of change! In 2015 we will be losing one coach, but gaining two new coaches! Coach Drew has accepted a position in Chico and we are excited for him to embark on this new adventure! We are also excited to be welcoming two new fabulous coaches to CFD! You will be seeing Katie and Oscar coaching alongside our crew in the upcoming weeks! 2015 here we come!  [/creativ_alertbox]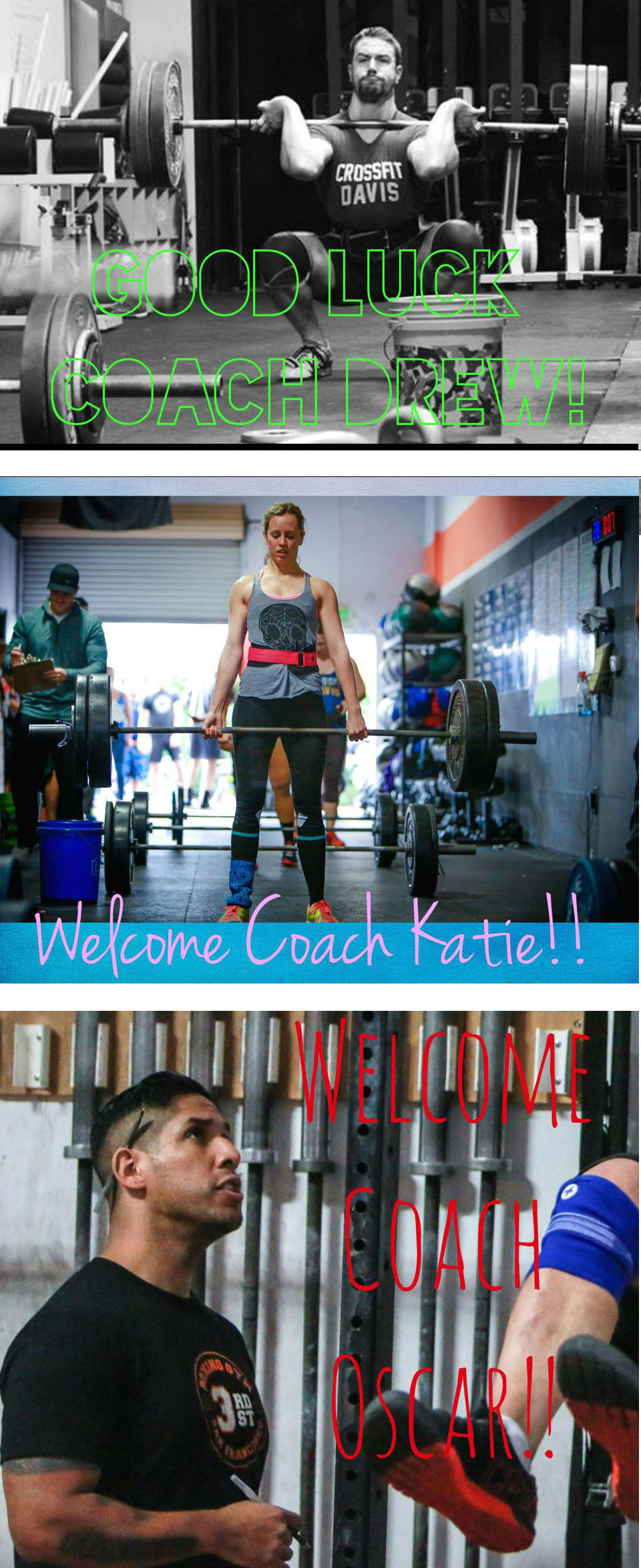 [creativ_alertbox icon="" colour="red" custom_colour=""]Shortened hours today! We will be closing after the Noon class and reopening for regular hours on Friday. Happy New Year![/creativ_alertbox]
Skill
Clean & Jerk
1-1-1-1-1-1
Work up to a strong effort Clean & Jerk.  For all lifters this means keeping the load light at first and working up in small increments. A squat or power clean is acceptable but a the most experienced lifters will catch the bar in a squat to lift strong loads.  New lifters focus on technique and judge your effort by the strain it takes to achieve the lift.
WOD
"Karen"
150 Wall Ball Shots 20/14lbs 10/9′ target
Workout notes: Another classic "Girls" workout from CrossFit.com and favorite of tall CrossFitters everywhere. It's fine to start with a large set at first while you have your initial anaerobic push powering you.  When you start breaking up the reps stick to short rest and work through the remaining reps in whatever set size keeps you moving.