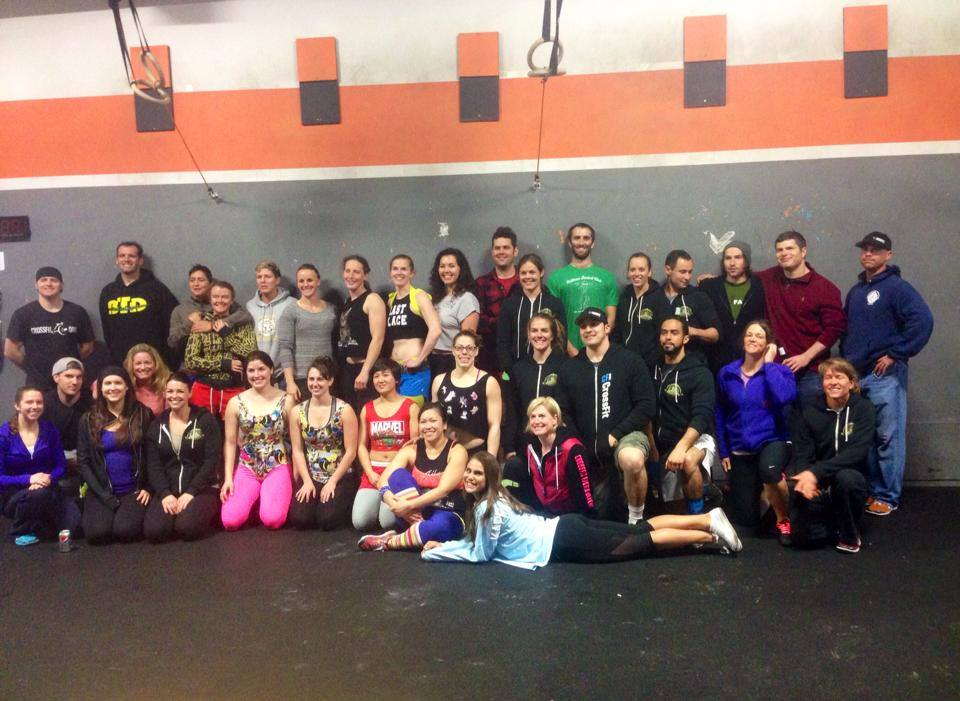 We forgot to get a pic of everyone so this is small portion of the big group of amazing people that completed 14.5 yesterday! Thanks to everyone who helped us celebrate the end of the Open today! We are SO proud of all of you who challenged yourselves and went for it this year! CFD is such a special place because of all of you!
If you haven't done 14.5 yet we will see you at 5pm today! If you want to come help judge or cheer we would love to have you! Send an email to [email protected] if you can not make it at 5 today.
WOD
With a Partner
5 Rounds for Time
50 Kettlebell Swings 24/16kg
40 Medicine ball partner sit-ups 20/14lbs
200M Run
Swings will be done with one person working at a time.  Alternate during the sit ups by tossing the ball back and forth until you get to 40 total (20 each).  Run together and do not start your next round of swings until both partners are back from the run. Have fun!!