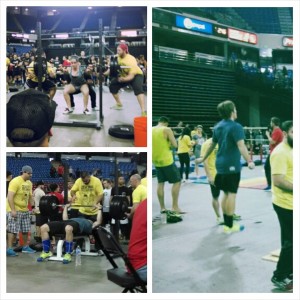 SacTown Throwdown 2014 is in the books! It was a great day for CrossFit Davis with many PR's, Surprises and Bear Crawls for those who participated.
WOD
CrossFit Open 12.3
AMRAP in 18 Minutes of
15 Box Jump 24/20″
12 Push Press 115/75lbs
9 Toes To Bar
Scaling
Choose a box jump height you can safely perform plyometric box jumps or switch to step ups.  Use a push press weight that you could do 12 perfect reps with easily while fresh.   For T2B work on a sit-up progression!